An American singer, songwriter, record producer, musician, and dancer Bruno Mars has an estimated net worth of $ 200 million.
He is one of the best-selling music artists of all time, with over 130 million albums sold worldwide.
The star also has eight Billboard Hot 100 number-one singles, achieving his first five faster than any male artist since Elvis Presley.
Bruno Mars is the first American singer to have five diamond-certified songs.
In 2011, Mars appeared in Time magazine's annual list of the 100 most influential people in the world.
He was also featured in Forbes magazine's 2013 '30 under 30′ list and the Forbes Celebrity 100 lists in 2014, 2018, and 2019.
Quick Facts
Birth name/ Full name
Peter Gene Hernandez
Celebrated name
Bruno Mars
Net Worth
$ 200 million
Birth Date
October 8, 1985
Birth Place
Honolulu, Hawaii, U.S.
Residence
Los Angeles, California
Religion
Christian
Nationality
American
Education
President Theodore Roosevelt High School
Horoscope
Libra
Father's Name
Peter Hernandez
Mother's Name

Bernadette San Pedro Bayot

Siblings
Tiara Hernandez, Eric Hernandez, Tahiti Hernandez, Jaime Kailani, Presley Hernandez
Age
36 Years old
Height
1.65 m (5'4″)
Weight
67 kg (148 lbs)
Hair Color
Dark Brown
Eye Color
Dark Brown
Face Shape
Oval
Sexual Orientation
Straight
Partner(s)
Jessica Marie Caban (2011-Present)
Children
N/A
Profession

Singer, songwriter,

record producer,

musician, dancer

Genres
Funk, pop, soul, reggae, R&B, rock, hip hop,
Instruments
Vocals, guitar, piano, keyboards, drums, ukulele
Instagram
@brunomars
Twitter
@BrunoMars
Awards
Last Update
May, 2022
Bruno Mars: Net Worth and Income
Bruno Mars' net worth of $ 200 million comes from his music albums, concert tours, movies, endorsements, and investments.
The majority of the singer's annual earnings comes from record sales.
Bruno Mars has sold over 130 million records around the world till today.
Aside from that, he also makes money in the music industry through songwriting and choreographing.
In 2013, Mars was paid a staggering $10 million for a 12-minute performance at the Super Bowl.
If you're at the position in your career where someone will pay you $10 million for 12 minutes of your time, you've probably made it.
Besides music, Bruno Mars has dabbled with his acting career and performed admirably.
The artist has also made millions of dollars through his concert tours. His 24k Magic Tour in 2017 grossed $367.7 million in revenue.
He also makes money through investment and endorsement deals.
Selva Rey, one of his largest investments, has a global market worth of almost $ 15 billion.
Bruno Mars was America's highest-paid musician of 2017, with an estimated earning of $100 million.
Bruno Mars' Concert Tours and  Gross Revenue:
Headlining Tours
Co-headlining Tours

Net Worth of Bruno Mars in Different Currencies

Bruno Mars' net worth in different currencies is given below:
Currency
Net Worth
Euro
€

148,358,875

Pound Sterling
£

127,645,875

Australian Dollar
A$

237,972,175

Canadian Dollar
C$

219,764,125

Indian Rupee
₹

13,029,170,000

BitCoin
฿

5,478
Bruno Mars: Cars, Private Jet and Houses
Bruno Mars, like most prominent celebrities, has an extraordinary life.
Most wealthy people, for example, enjoy travel, fancy dinners, and luxury apparel.
Likewise, Mars enjoys spending a significant amount of money on his houses and vehicles.
Cars
The millionaire owns a Rolls-Royce Phantom that comes with an insane price tag of $450,000.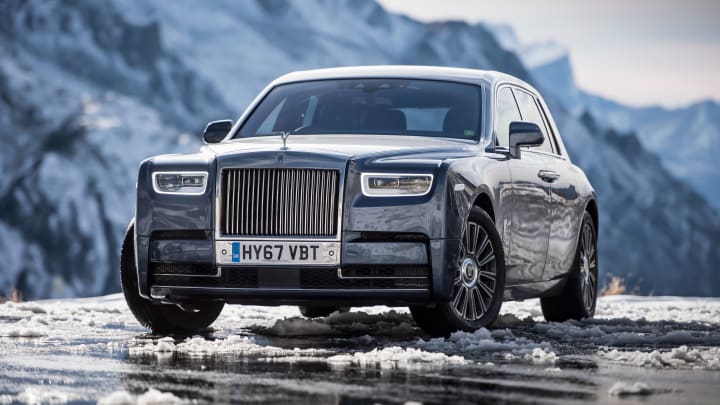 He also possesses a Cadillac CTS Coupe, which cost him between $17,000 and $20,000.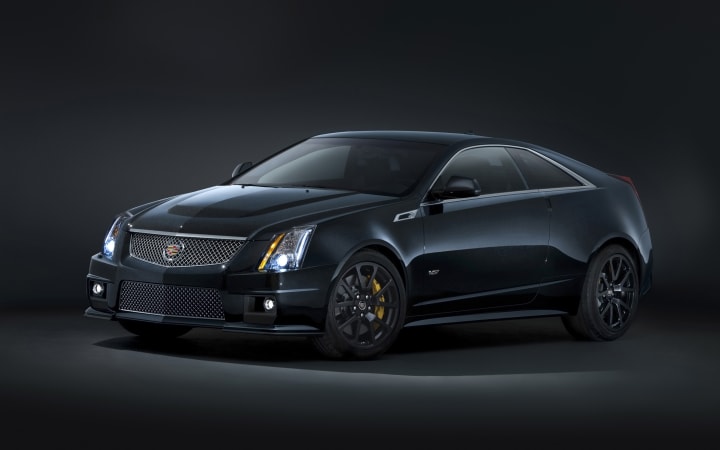 Besides that, he has a Cadillac Escalade, which costs between $ 75,000 – $ 94,000.

The singer also owns a Cadillac STS worth $ 72,000.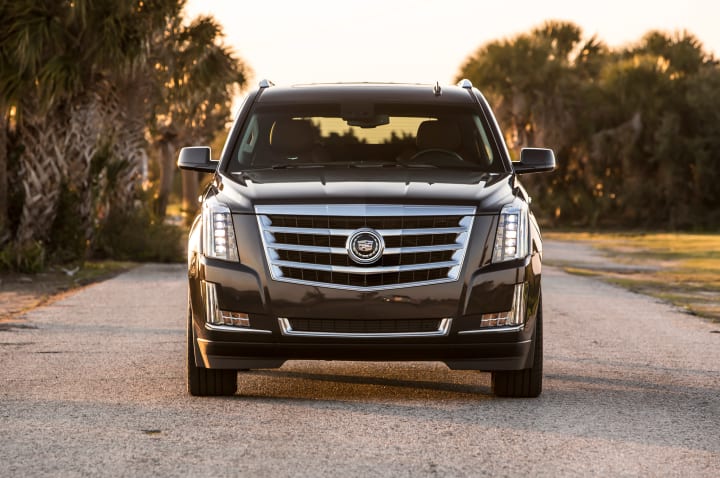 Another luxury in his collection is a $ 54,000 Cadillac Allante.
Private Jet
The star has this incredible and expensive Gulfstream G550 that has an estimated price tag of $42 million.
Houses
Earlier in his career, Mars owned a $3.2 million property in the Portlock community of Honolulu, Hawaii.
He put the Hawaii house on the market for $3.5 million but dropped it to $2.7 million to relocate permanently to Los Angeles.
The singer paid a hefty $ 6.5 million for his California dream property.
His California mansion has a wine cellar, a family room with a bar, and a children's wing with two bedrooms.
Not to mention an infinity pool and heated cabana, steam baths, and dry saunas, and a children's playground.
Bruno Mars: Lifestyle and Vacations
Bruno Mars was raised in a musical family where he was exposed to various musical genres.
At the age of four, Bruno Mars set the world record for the youngest Elvis Presley impersonator.
The singer's musical style is also heavily influenced by the late King of Rock 'n Roll.
Mars is still active in the music industry and is enjoying his celebrity lifestyle.
In 2021, Leave the Door Open, the debut single by Silk Sonic, Bruno Mars, and Anderson Paak, was released.
Regardless of how busy Mars is, he makes time for vacations and refreshments.
His million-dollar budget also permits him to live a luxury lifestyle and take costly holidays.
In 2018, Bruno Mars was photographed in Punta Mita, Mexico, with his longtime girlfriend Jessica Caban, soaking up the sun.
He was also seen in Varadero, one of the Caribbean's largest resort areas.
In 2014, he
was
photographed
with
his
admirers
while
on
vacation
in
Hawaii
.
Aside from that, he's done a lot of concert tours and made a lot of money.
Bruno Mars: Charity
Bruno Mars has given his time and money to help those in need.
He has also supported many charities, including Save the Children, Red Cross, Global Poverty Project, The Rainforest Foundation, etc.
With the assistance of the Hawaii Community and the Grammy Foundation, he established the GRAMMY Camp Scholarship Fund for the next generation of musicians in 2014.
In the same year, he donated $100,000 to Typhoon Haiyan affected orphans of Bantay Bata.
Mars performed at the Make It Right gala to raise funds to construct homes for those in need.
The singer also performed at the Robin Hood Foundation's 2014 to combat poverty in New York City by providing financial and technical aid to charitable groups.
Mars and Live Nation contributed $1 million from a show to aid victims of the Flint water crisis in 2017.
The artist also took part in the "Somos Una Voz" aid effort to assist survivors of Hurricane Maria in Puerto Rico and the earthquake in Mexico.
Besides that, he donated meals worth $24,000 for Thanksgiving Dinner to the Salvation Army Hawaiian & Pacific Islands Division.
During the COVID-19 pandemic, Bruno donated $1 million to the MGM Resorts Foundation to assist its employees.
He also contributed autographed or unique microphones to Reverb.com, "with 100% of the earnings going to ten youth music education initiatives" affected by the COVID-19 outbreak in 2020.
Bruno Mars: Movies, TV Shows, Investments and Endorsements
Movies and TV Shows
Bruno Mars made a small appearance in the 1992 film Honeymoon in Vegas.
He also appeared on The Arsenio Hall Show when he was six years old, and he continued to perform with his family's band two nights a week, performing Frankie Lymon and Little Anthony.
He also released the single "It Will Rain" for the 2011 film  The Twilight Saga: Breaking Dawn's soundtrack.
Mars also did the voice-over role in the 2014 film Rio 2 as Roberto. He further contributed to the film's soundtrack with the song "Welcome Back."
The movie grossed $498.8 million at the box office.
He's also appeared in TV shows like Saturday Night Live (2010, 2014, and 2016), Sesame Street (2011), The Cleveland Show (2014), Jane the Virgin (2016), and 60 minutes (2016).
Investments
The Uptown Funk star invested in Chromatik in 2012. This business creates digital sheet music for the web and iPad.
Chromatic was worth $7.7 million in 2013.
The singer tweeted a photo of himself smoking an electronic cigarette in 2013 to quit smoking. He then invested in the NJOY Electronic Cigarette Company later.
He's also a co-owner of SelvaRey, a rum company situated in the United States.
Its global market is currently valued at roughly $ 15 billion, with projections of $ 21.5 billion by 2025.
Endorsements
Bruno Mars did two advertisements for Bench as part of their clothing line "Bench On Mars" and "Bruno Mars Gets Khaki in Bench."
Apart from that, he and Joan Smalls were photographed in Vogue's 50s-inspired suits for the apparel label "La Isla Bonita."
The SelvaRey Coconut Rum campaign also featured Bruno Mars.
Mars' designer alters ego, Ricky Regal, collaborated with Lacoste in 2021 to make a luxury 1970s-inspired sportswear collection.
Bruno Mars: Career
Career Beginnings
At the age of 17, Mars graduated from high school and moved to Los Angeles in 2013 to pursue his career in music.
He secured a record deal with Motown Records in 2004, although it was only for a year.
Then, in 2005, Mars signed a publishing deal with Westside Independent, where he worked with American record producer Steve Lindsey and Cameron Strang.
He became a known music producer before becoming a famous solo singer. He also penned songs for Alexandra Burke, Adam Levine, Brandy, Sean Kingston, and Flo Rida.
Besides that contributed backing vocals to the Sugababes' album Sweet 7 (2010) and co-wrote "Get Sexy" (2009). 
It's Better If You Don't Understand Mars' debut extended play was released on May 11, 2010. It reached number 99 on the Billboard 200 in the United States.
In 2010, he released "Just the Way You Are," the lead single from his debut studio album, Doo-Wops & Hooligans.
The song topped the charts in various nations, including the U.S.
His debut album has since sold 15.5 million copies worldwide.
Bruno Mars Arrested
The singer was arrested for cocaine possession in 2010 at the Hard Rock Casino in Las Vegas.
He reportedly told a police officer that what he did was foolish, and he has never done narcotics before.
Bruno Mars was sentenced to a $2,000 fine, 200 hours of community service, and a drug therapy course.
Accomplishments
In 2011, Mars won his first Grammy for Best Male Pop Vocal Performance for "Just the Way You Are."
He also received his first American Music Award for Favorite Pop/Rock Male Artist in 2012.
Also, the Brit Awards' International Male Solo Artist and the Echo Award for Best International Male.
In the same year, Mars released his second studio album Unorthodox Jukebox. It topped at number one on the chart and has since sold over 6 million copies.
Unorthodox Jukebox also won him the Best Pop Vocal Album at the 2014 Grammy Awards.
In 2014, Mark Ronson released "Uptown Funk," featuring Mars' vocals.
The song was a big hit and achieved Grammy Award for Best Pop Duo/Group Performance and Record of the Year.
In 2017, Mars' work on Adele's "All I Ask," from her third studio album, 25, earned him another Grammy Award.
Mars was named the "First Male Artist to Achieve Three 10-Million-Selling Singles" by Guinness World Records in 2017.
The lead song from Mars' third studio album, "24K Magic", was released in 2016.
A Grammy Award for Best Engineered Album, Non-Classical, was also presented to 24K Magic.
Collaborations
During his music career, Mars collaborated with bands like Chic and rappers like Gucci Mane, Kodak Black, Lil Wayne, Wiz Khalifa, Snoop Dogg, Tyga, and 2 Chainz.
In 2019, Mars released "Please Me" together with Cardi B.
After that, he collaborated with Ed Sheeran and Chris Stapleton for Ed's fourth studio album, No.6 Collaborations Project.
In 2021, Mars and American rapper Anderson Paak recorded an album, 'An Evening with Silk Sonic,' under the band name Silk Sonic.
Also, the lead single "Leave The Door Open" was released in 2021. It peaked at number one in the U.S. and New Zealand.
Bruno Mars: Interesting Facts
In 2018, Mars purchased seven Audemars Piguet Extra-Thin "Jumbo" Royal Oaks watches, each costing $ 55,400 for his band.

Only

Mars

and

Adele

have

ever

had

a

number-one

hit

that

featured

only

piano

and

vocals.

At the age of five or six, Mars wrote his first song;

I Love You Mom

. He always adored his mother until her tragic death in 2013 tore them apart.
FAQs
How did Bruno Mars get his name?
Mars' father, Peter Hernandez, nicknamed him "Bruno" because he was a chubby baby like Bruno Sammartino.
"Mars came up because I didn't feel like I had any pizzazz," Mars explained of his moniker's last name.
"A lot of girls tell me I'm out of this world," he continued, "therefore I'm guessing I'm from Mars."
Who is Bruno Mars Girlfriend?
Bruno Mars' long-time girlfriend, Jessica Marie Caban, is an American fashion model, actress, and entrepreneur.
As of 2021, Jessica has a net worth of $3 million.
How much is Adele's net worth?
Adele is a British singer and songwriter whose net worth is roughly $190 million.
She is one of the moneyed female singers of modern time.
Know more about Adele Net Worth: Singing Career & Income