Willard Carroll Smith Jr., famously known as Will Smith, is a dynamic actor, producer, and rapper with a net worth of $ 350 million.
He is widely known as the pioneer of "curse-free style rap" and "The fresh prince'' of the rap industry.
Smith has been nominated for five Golden Globe Awards and two Academy Awards and has won four Grammy Awards.
The amazing collaboration with 'DJ Jeff' Townes taking rap music to the next level made him a millionaire before 18 in the mid-'80s.
Furthermore, his charming looks and versatility in acting helped him transition from rap music to become one of the most successful entertainers of television series and Hollywood movies.
'Girls Ain't Nothing But Trouble,'' He's the DJ, I'm the Rapper,' and 'And in This Corner…' are among his most liked music albums.
Will Smith was ranked # 8 among " Top 10 highest-paid actors of 2020" by Forbes.
He has been placed #5 on the " Top 50 Smartest people in Hollywood" list by www.republicworld.com.
 Quick Facts
Birth name/ Full name
Willard Carroll Smith Jr.
Celebrated name
Will Smith
Net Worth
$ 350 million
Birth Date
September 25, 1968
Birth Place
Philadelphia, Pennsylvania
Residence
Calabasas, Los Angeles
Religion
Christian
Nationality
American
Education
Overbrook High School, MIT
Horoscope
Libra
Father's Name
Willard Carroll Smith, Sr.
Mother's Name
Caroline Bright
Siblings
Ellen Smith, Pam Smith, Harry Smith
Age
53 Years Old
Height
6 Feet 2 Inch
Weight
82 KG
Self-made score
N/A
Hair Color
Black
Eye Color
Dark Brown
Beard or Moustache
Yes
Face Shape
Oval
Sexual Orientation
Straight
Spouse(s)
Sheree Zampino (m. 1992; div. 1995)

Jada Koren Pinkett (m. 1997)

Children
Trey Smith, Jaden Christopher Syre Smith, and Willow Camille Reign Smith.
Profession
Actor, film producer, rapper
Instagram
@willsmith
Twitter
@willsmith
Awards
Music: American Music Awards, Grammy Awards, MTV Video Music Awards, NRJ Music Awards, Soul Train Music Awards, World Music Awards.

Film/Television: Academy Awards, Golden Globes, Hollywood Film Awards, MTV Movie Awards, NAACP Image Awards, Saturn Awards, Screen Actors Guild Awards, Teen Choice Awards, Visual Effects Society Awards, Young Artist Awards.

Miscellaneous: Premios 40 Principles, Golden Raspberry Awards, Nickelodeon Kids' Choice Awards, Teen Choice Awards.

Last Update
May, 2022
Will Smith: Net Worth and Income
Will Smith currently worth over $350 million.
His music, acting, film and music production, and different business endorsements have contributed to his success.
Smith's career started many years ago, and he is now one of the superstars who has been a millionaire since the 1980s.
In addition to rapping, he enjoys writing songs for his albums.
Between 1988 and 1990, his album Girl's Ain't Nothing But Trouble,  He's the DJ, I'm the Rapper, And in This Corner…  earned approximately $10 million.
The millionaire's money is assisted by his movies in addition to his singing career.
He's appeared in several films, produced, and earned millions of dollars as a result.
His partnership with Jay-Z and esports organization Gen.G made millions of dollars for him.
His earnings have been enhancing from his Snapchat hit series.
It is reported that the star earns between $ 71,921- $ 119,868 for every post on Instagram, where he has over 54.9 million followers as of today.
Will Smith also makes between $8,000 – $128,4000 per month from YouTube.
The estimates range from $ 96.3 thousand – $ 1.5 million per year if earnings are calculated annually.
Net Worth of Will Smith in Different Currencies

Check out the net worth of Smith in different currencies:
Currency
Net Worth
Euro
€

296,938,250

Pound Sterling
£

252,866,250

Australian Dollar
A$

469,823,900

Canadian Dollar
C$

437,837,750

Indian Rupee
₹

26,104,925,000

BitCoin
฿

10,964
Will Smith: Cars and houses
Cars
The millionaire has an expensive car collection including different brands.
Rolls Royce Ghost- This luxury sedan comes with a price tag of $320,000.
Smith and his wife have been spotted in this car separately as well as together on various occasions.
In addition, he owns a 1965 Ford Mustang.
Smith's iconic 1965 Ford Mustang serves as a constant reminder of his rise to stardom and life's lessons.
A BMW i8 Hybrid, an environmentally friendly car worth $145,000, is one of Smith's most astonishing cars.
He also owns a Bentley Azure, which starts at $ 370,000, and a Maybach 57S worth $ 376,300.
The actor has many cars worth more than $100,000, but none of them are worth a third of a million dollars like these.
His car collection also consists of Tesla. This stunning supercar comes with a price tag of $ 200,000.
Another car sitting in his garage is Ford Taurus which costs roughly $ 46,000.
Besides that, Smith possesses a Cadillac Escalade ESV that costs over $ 75,000 and a Lincoln Navigator with a price range of $ 49,000- $ 59,000.
The actor is also a Porsche lover and has been spotted in cars in his movies too.
In addition to that, he owns Porsche Taycan Turbo S worth $186,350.
Mega Motorhome RV:
Smith also has a MEGA motorhome RV.
The RV cost $2.5 million. It has 22 wheels and features $30,000 worth of leather.
The inner technology costs between $100,000 and $125,000.
The two-story motorhome has a total area of 1,200 square feet.
With granite worktops valued between $100,000 and $200,000, the kitchen is a work of art.
Houses
Will Jada Mansion:
Will Smith's home is in Calabasas, Los Angeles, where he and his wife Jada Pinkett-Smith live.
The Calabasas property has been valued at over $42 million and is more like a holiday resort.
Moreover, the property features its very own lake, complete with a small gazebo in the middle.
Will also has an 8,000 square feet mansion in Pennsylvania. He paid $937,500 for this home.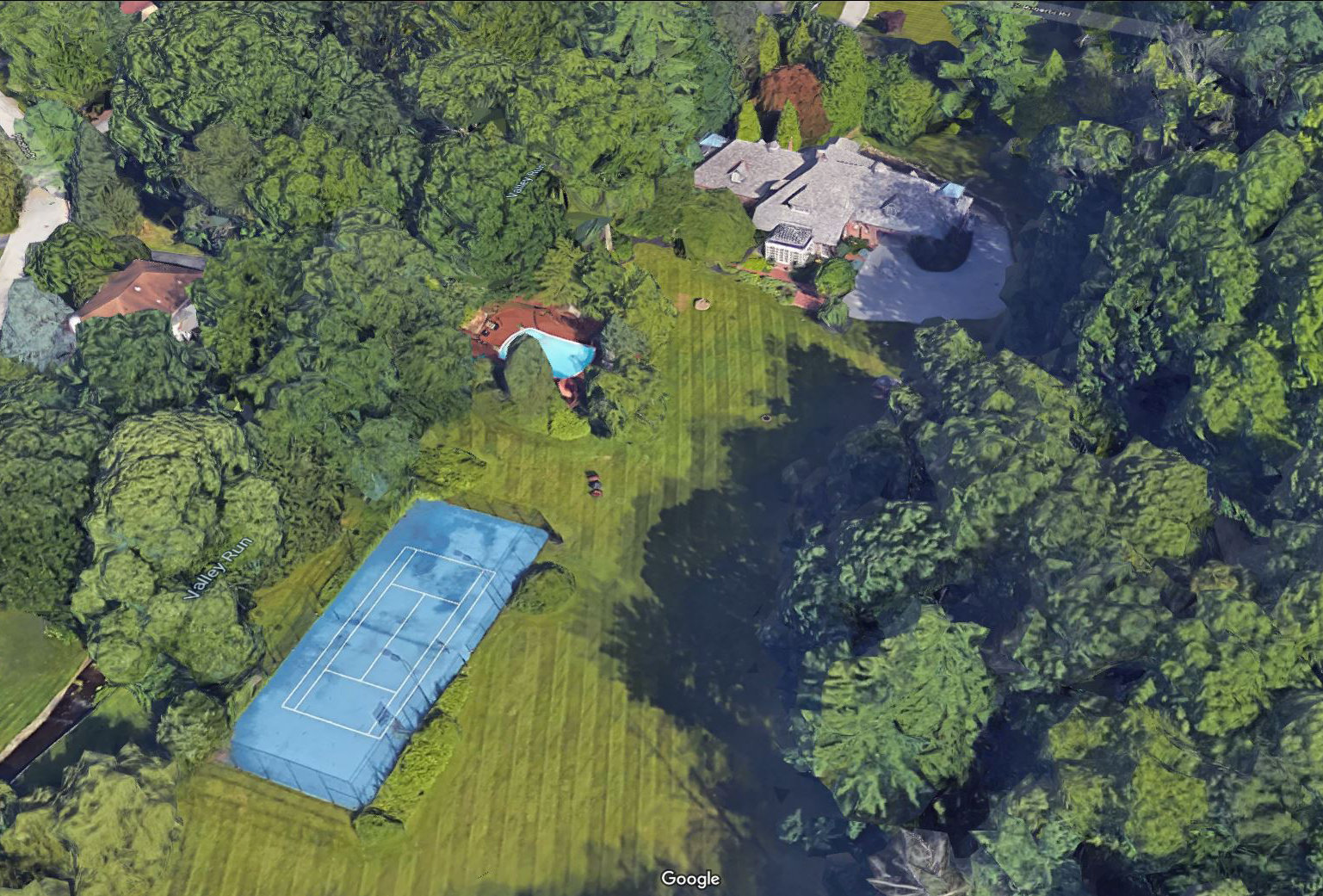 In 2003, the Smiths supervised a family trust that paid $3.4 million for a home in Los Angeles' exclusive Hidden Hills neighborhood.
The couple's son Jaden has been living on the lavish property since 2017.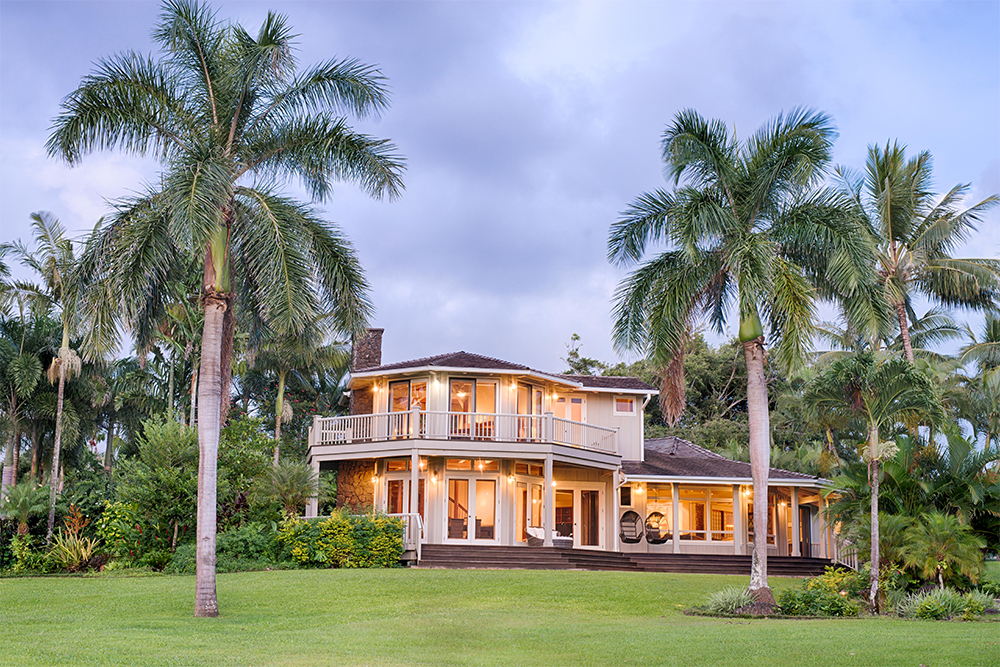 The trust also purchased a home in LA's Woodland Hills in 2011 for $910,000.
Their first home was an opulent coastal mansion that they sold in 2011 for $20 million, $6.5 million more than they paid for it.
Meanwhile, their second tropical retreat, which they bought in 2015, was sold for $12 million in 2017.
Will Smith: Lifestyle & Vacations
Will and Jada are one of Hollywood's most intriguing couples.
The exceptional 'Smith family' once kept their world very private.
But they have pulled back the curtains to share with the world what really goes on in the Smith household.
The couple also continues to be spiritually, emotionally, and romantically attached to each other.
Being a family person, the actor also takes his family on vacations to amazing places worldwide.
He also celebrated Father's day sightseeing in Hungary with his wife, children, and friends.
The Smiths also spent quality time with their family and friends in Hawaii, a destination known for outstanding golf, beautiful beaches, stunning beauty, and tranquil settings.
In 2014, Will took his sons Trey and Jaden, daughter Willow, wife Jada Pinkett, friends, and Jada's mother Adrienne Banfield-Jones to Jamaica for a Thanksgiving Day.
Instead of turkey, which is associated with the spirit of America's Thanksgiving foundation, the Smith family dined on Jamaican cuisine while listening to reggae music.
Smith also traveled to Italy with his entire family and a few pals in 2018.
The entire scuba diving and volcanic hiking trip was recorded and can be watched on this Youtube.
Recently in 2020, Will Smith whisked Jada, 48, and their daughter Willow, 19, to the $3,000 per night hotel in the Bahamas after her cheating scandal came to light last week.
He also revealed that he thought he would never "speak" to her again after her affair.
Will also released a volcanic eruption video during his visit to Iceland in March 2021 on his Instagram.
Will Smith: Charity
The actor has actively participated in many campaigns and has supported various charitable organizations in financial terms.
In 2007, he gave $ 1.3 million to charities, of which $ 122,500 went to three Scientology organizations, $ 450,000 went to two Christian ministries, and the remaining beneficiaries included Christian-based schools, Los Angeles mosque, and churches.
Smiths also have their own foundation, The Will and Jada Smith Family Foundation, which has given over $1 million to charities and other organizations.
The pair also founded the New Village Leadership Academy, a private elementary school in Calabasas, California.
Smith gave $1.2 million to the institution in 2010, according to federal tax records.
Will Smith: Movies and TV shows, Investments, Endorsements, Book Publication
Movies and TV shows
Smith is the only actor in the Hollywood industry to have eight consecutive films gross over $ 100 million in the domestic box office and eleven consecutive films gross over $ 150 million internationally.
Smith has done more than 50 movies to date.
The recent release 'Bad Boys for Life' in 2020 accumulated $ 426.5 million worldwide with only a budget of just $ 90 million.
Will has also justified his roles in his television career like; The Fresh Prince of Bel-Air, All of Us Cobra Kai, The Queen Latifah Show, etc.
He also hosted the shows like Rockin' Through the Decades, BET Awards 2005, Amend: The Fight For America, etc.
Check out Will Smith movies' box office collections below: Some made money while some created history.
Will's upcoming movie 'King Richard,' is scheduled to be released on November 19, 2021.
Investments
The actor has made 18 investments altogether.
Will Smith is one of the co-founders of Dreamers VC, Westbrook Global, Just Goods, Smith Family Circle.
Smith invested $10,000 into Socionado, the winner of TechCrunch's elevator pitch contest, in 2019.
Socionado focuses on employer branding content, which piqued the actor's interest.
Camping App, HipCamp with Jay-Z, and esports group Gen.G. are among Will's other investments.
He is claimed to have put down around $ 46 million as his investment.
Because it was marketed in over 15,000 stores in North America, launched in 21,000 locations in Japan, and signed on to be IKEA's Australia water provider, one of Will's investment ventures, the Just Water brand, had earned $100 million valuations.
Will Smith's latest investment is Series C- Step and in which he invested $ 100 million in 2021.
Endorsements
In 2019, the actor partnered with Moncler for his first-ever fashion campaign.
The Italian-based company featured Smith for its new brand campaign, "Genius Is Born Crazy."
In addition to that, Biobeats, Chromatik, Fancy, and Julep are among the companies and products that Will Smith has promoted or has an endorsement deal with.
Carol's Daughter, an American multi-cultural beauty company, was also the sponsor of the actor.
Will Smith, Jada Pinkett Smith, and Jay-Z invested $10 million into the business to help it extend across the country.
Book publication
Will Smith is multi-talented- an actor, rapper, and an author too.
Just the Two of Us (2001), The Soul Master (2010), You Were Born to Win (2014), and various Crossword Puzzles volumes are among the 51 books written by the Men in Black actor.
The most popular of his books is 'Just the Two of Us.'
Smith also confirmed the title and cover for his upcoming autobiography 'WILL,' which will be released on November 9, 2021.
He'd been working on this book for the past two years.
Will Smith: Career
Music Career
Will Smith earned approximately $ 10 million from his musical career between 1988 and 1990.
His musical career started as the MC of the team DJ Jazzy Jeff & The Fresh Prince.
Smith's childhood friend Jeffrey  'DJ Jazzy Jeff' Townes was the turntablist and producer.
He also enlisted Clarence Holmes (Ready Rock C) to form a trio as the group's beatboxer.
DJ Jazzy Jeff and the Fresh Prince's debut single "Girls Ain't Nothing But Trouble," off their debut album Rock the House, was released in 1986.
A month before Will graduated from high school, it became a hit.
Furthermore, their debut album was released on Philadelphia-based Word Up Records in 1986 and was released on Jive Records later in March 1987.
The duo earned their first Grammy for Best Rap Performance in 1989 for "Parents Just Don't Understand" (1988).
Nevertheless, the most successful single was 'Summertime,' reaching number four on the Billboard Hot 100 and winning their second Grammy.
But, when Smith underpaid his taxes, IRS (Internal Revenue Service) assessed a $2.8 million tax debt against Smith, took many of his possessions, and garnished his income.
Movie and Solo Music Career
Will was struggling financially when the NBC television network signed him to a contract and built a sitcom, The Fresh Prince of Bel-Air, in 1990.
This show was a hit that helped Will launch his acting career.

Then in the 1993 drama, Six Degrees of Separation, he appeared as the main character.
His action movie Bad Boys (1995) grossed $141.4 million worldwide.
One of his hit movies, 'Men in Black,' released in 1997, grossed over $589.4 million worldwide on a $90 million budget.
It was also the year's third highest-grossing film, with around 54,616,700 tickets sold in the US.
Smith's solo music career also began the same year with 'Men in Black.'
His debut solo album Big Willie Style, which hit the top ten of the US Billboard 200 and certified nine times platinum by the Recording Industry Association of America (RIAA), featured "Men in Black" and 'Just Cruisin'.
Smith's second album 'Wild Wild West' topped the Billboard Hot 100 and was certified gold by the RIAA.
After that, Smith has appeared in many films and did several music albums.
Some of his movies like Ali, which was a biopic of boxer Muhammad Ali.
Smith was nominated for the Academy Award for Best Actor and the Golden Globe Award for Best Actor.
He also appeared with his son Jaden in 2006, The Pursuit of Happyness, where he portrayed Chris Gardner.
Will Smith was entered into the Guinness Book of World Records in 2005 for attending three premieres in a 24-hour time span.
Smith's highest-grossing film was Aladdin.  Released in 2019, this movie grossed over $1 billion worldwide.
He has also performed "Live It Up" alongside Nicky Jam and Era Istrefi at the 2018 FIFA World Cup closing ceremony in Moscow, Russia.
Will Smith: Interesting Facts
Will Smith held the Guinness World Record for most public appearances in 24 hours.
In 1991, Jeff and Will became the first rap artists in history to win the Grammy Award for their song "Summertime."
He is known for dropping his catchphrase  "Aw, hell no!" in every film that he possibly can. It is his catchphrase.
FAQs
Does Will own a private jet?
Even though the Men in Black star does not own a plane, he has been frequently flying somewhere.
The main benefit of these private jets is, of course, privacy, as well as the fact that there are no airline connections, no waiting times, and no misplaced luggage.
However, depending on the size of the plane, expect to pay anything from $2,000 to $10,000 per flying hour.
Where do Smiths spend their millions on?
Will Smith and his family spend their millions on luxurious cars, expensive houses, posh vacations, adventures, chartering luxury vehicles for trips, expensive gifts, designer clothing and accessories, and many more.
What is Jaden Smith Net Worth?
Jaden Smith son of Will Smith is an actor, singer, rapper, and songwriter with a net worth of $ 8 million as of May, 2022.
You may also read about Master P Net Worth.